Our innovation BOREAL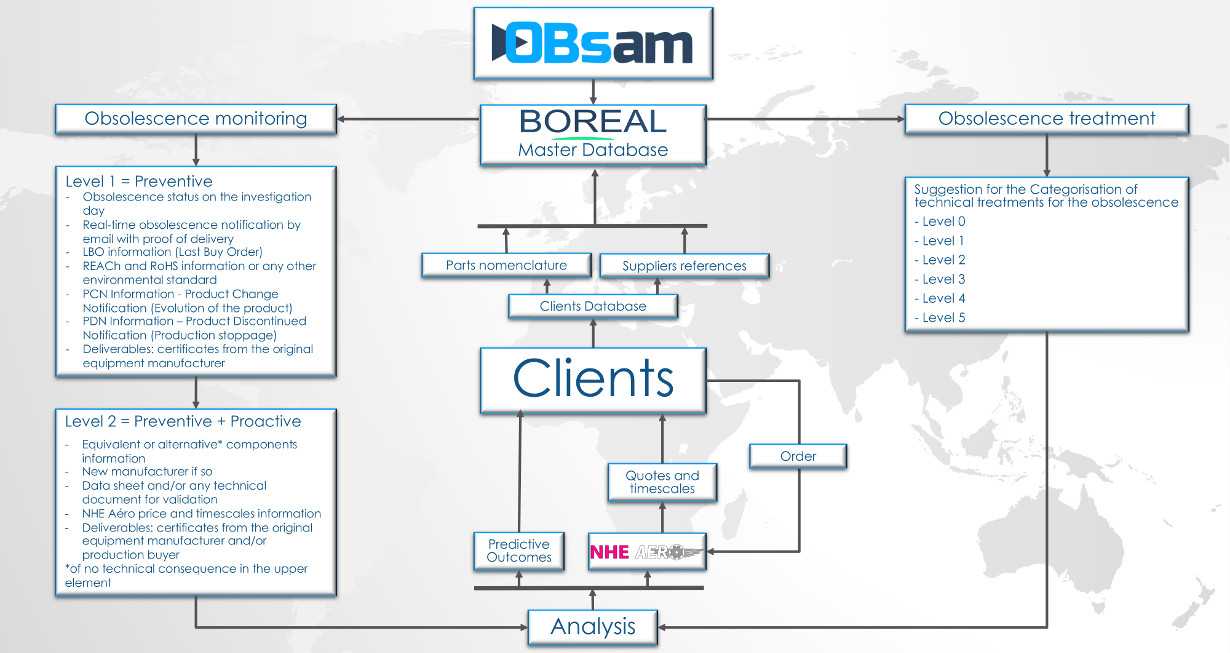 OBsam possesses an adaptive IT solution named BOREAL, developed under Open Source and supported by all softwares.
Our references database (currently more than 1 million) is unique and updated manually by experts in aeronautics able to evaluate component obsolescence criticity.

BOREAL operating process

1- The client facilitates an Excel file .csv made of the references to monitor, which is integrated to BOREAL
2- The software performs a first classification, identifies duplicates and reference errors
3- OBsam monitors the references contacting diverse component manufacturers while other errors are incorporated and filled in in BOREAL
4- We notify the client of those two types of errors to let him know that some of his references are duplicates or unknown/uncomplete.
5- BOREAL-generated data is integrated to the client's IT portal
6- In case of critical obsolescence evolution of a component, a notification is sent to the client by email with proof of delivery
BOREAL software allows to create indicators tables every day and consult in real time the obsolescence status of a reference.